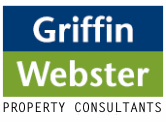 Griffin Webster pride themselves on the widespread contacts throughout the country in all sectors dealing with commercial and residential property including lawyers, building and quantity surveyors, town planners, architects and engineers. No matter how large a development we can assemble a team of experienced consultants and builders to design, construct, project manage lease, sell and finance in sectors from retail, office, industrial, hotel and serviced apartments.
​
Within our own offices accommodation is let to Glenmohr Technical Commercial Infrastructure, Alderview Homes, Rannoch Residential Management and Even Property – Residential Lettings. All independent business whose owners are still practicing on a daily basis.
​
Our clients include Crockett's, Glasgow Road Investments, John Stewart Jewellers, Northern Properties Ltd, The Supreme Group, Tominey Estates, Windex Ltd, John Paton and Sons, Crolla Brothers, Beech Properties, Pagazzi Lighting, Queens Cross Workshop Ltd, Panther Securities Plc and Hillpark Land Developments.